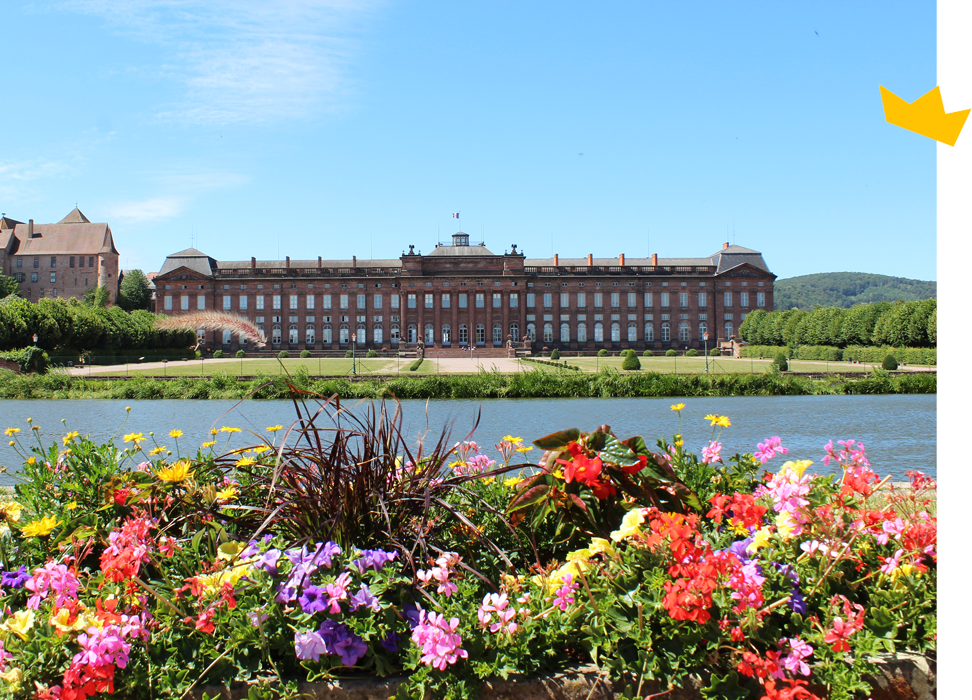 Alsace's Little Versailles, more than 70 years of history!
The youth hostel has found its place in the heart of the city of Saverne since 1952, in the Château des Rohan (3rd floor of the right wing of the castle), a magnificent 18th century palace nicknamed the " Alsace's Little Versailles " surrounded by a park with the Marne-Rhine canal. Ideally located, the youth hostel is in the downtown of Saverne, you only have to walk a few steps to discover the various activities and shops or to walk away in its pedestrian city center lined with typical houses!
The youth hostel is an ideal starting point to discover a rich natural and patrimonial environment and offers an exceptional setting for a cultural and exotic stay. We tell you, the view from the Castle leaves no one indifferent, the experiences to live are multiple and the conviviality of this place will leave you an unforgettable memory!
Our accommodations
As a duo, in a group, we have everything to welcome you!
✸ 23 rooms including 14 dormitories (2 to 8 bunk beds)
✸ 9 single rooms (single bed or double bed)
✸ 90 beds available
✸ Collective sanitary in a large dedicated space.
✸ 2 dining rooms
✸ 1 relaxation room
✸ 1 bicycle garage
✸ 1 self-managed kitchen
The dining rooms can be used for meetings or seminars on weekends and during school vacations.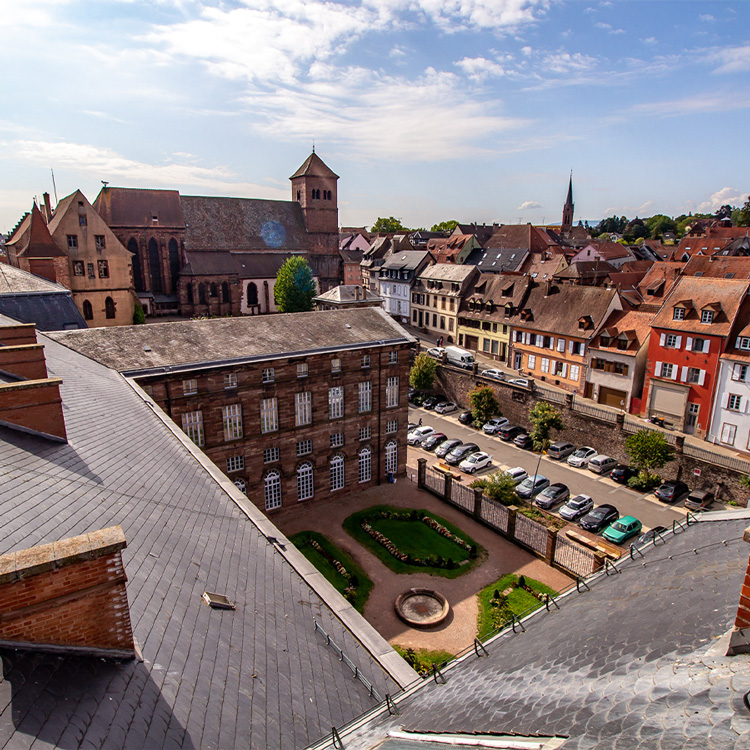 Membership
Our youth hostel is an association, so it is necessary to be a member to benefit from the services offered. Membership is required on arrival for individuals and families or on booking for groups. It is valid for the current year.
Schedule
The youth hostel is open every day*
From 8:00 a.m. to 10:00 a.m.
and from 4:00 p.m. to 9:00 p.m.
The youth hostel is not accessible to residents from 10am to 4pm.
*Closure periods will be communicated in advance.
Discover without further delay our equipment!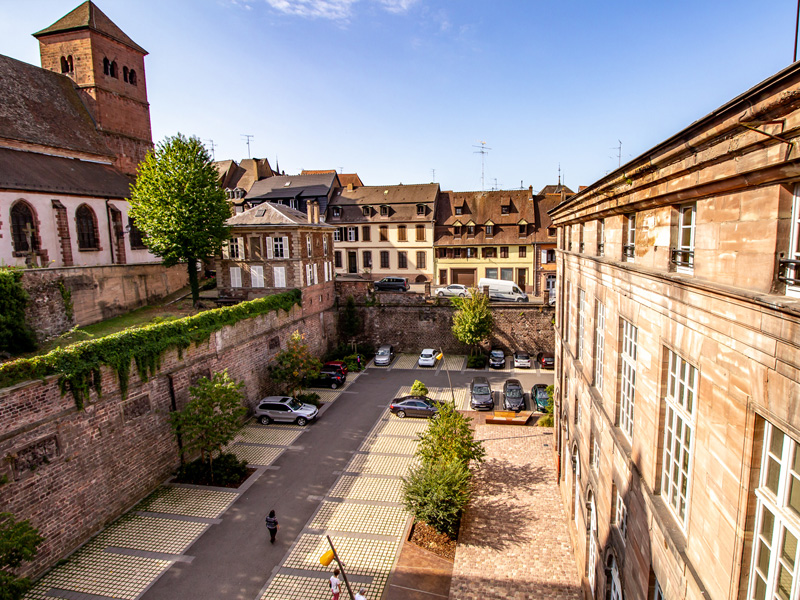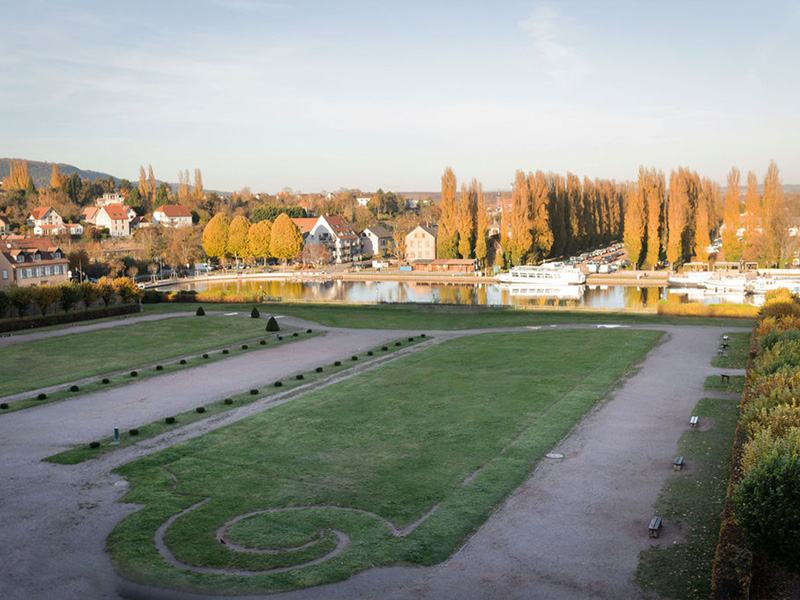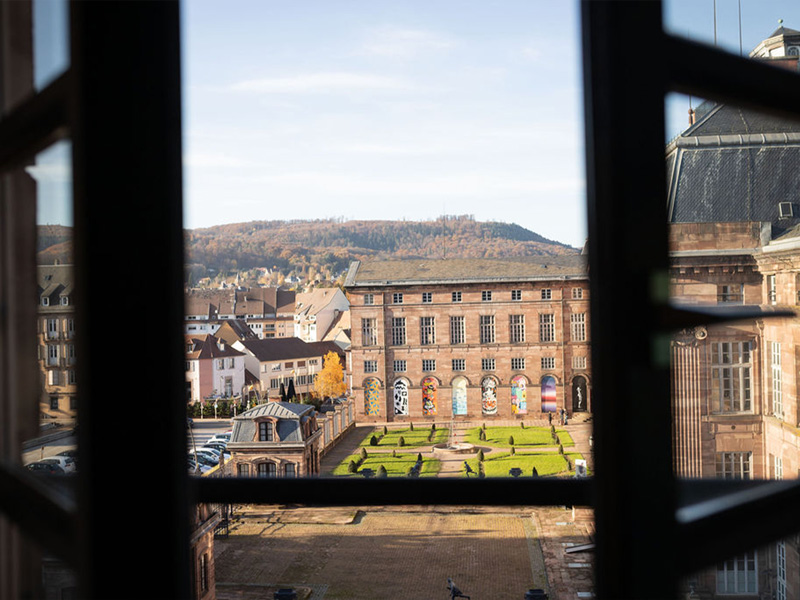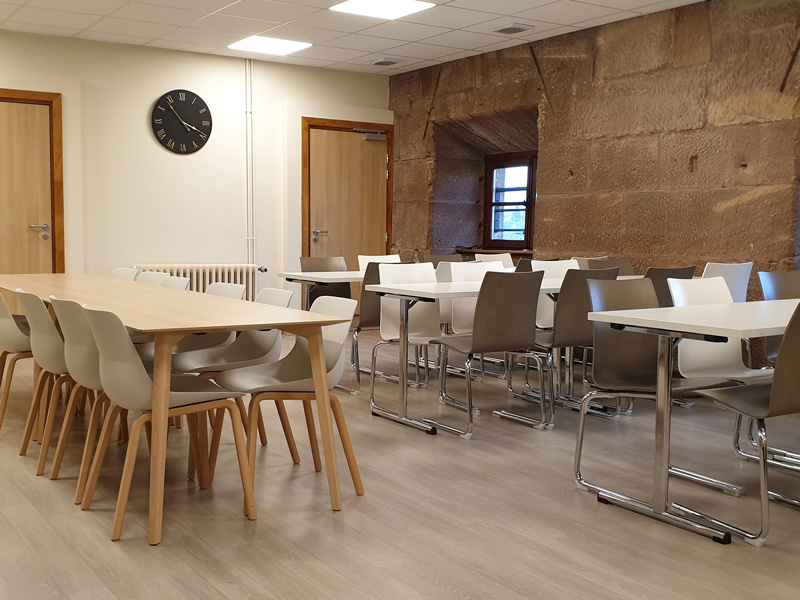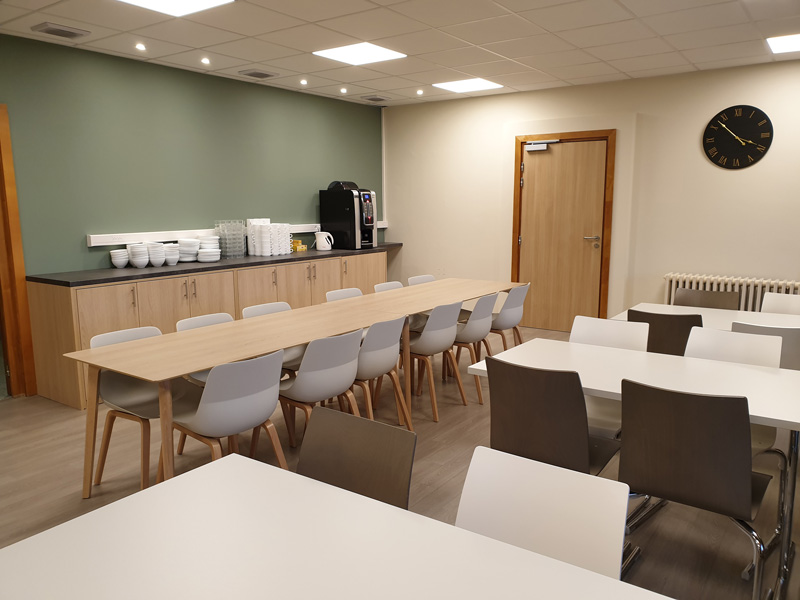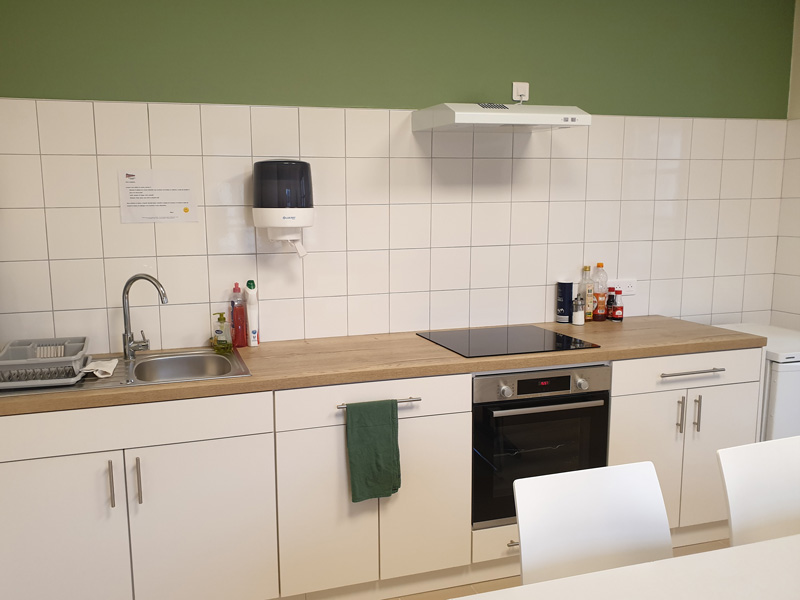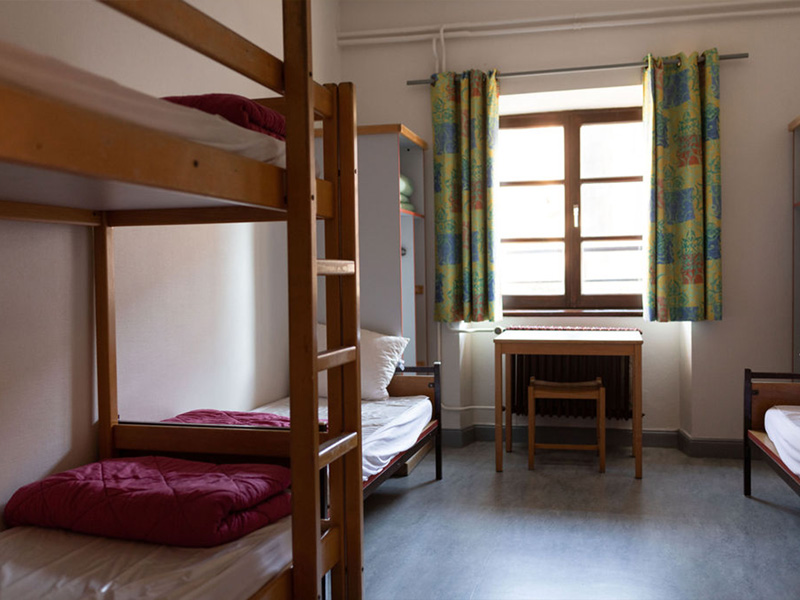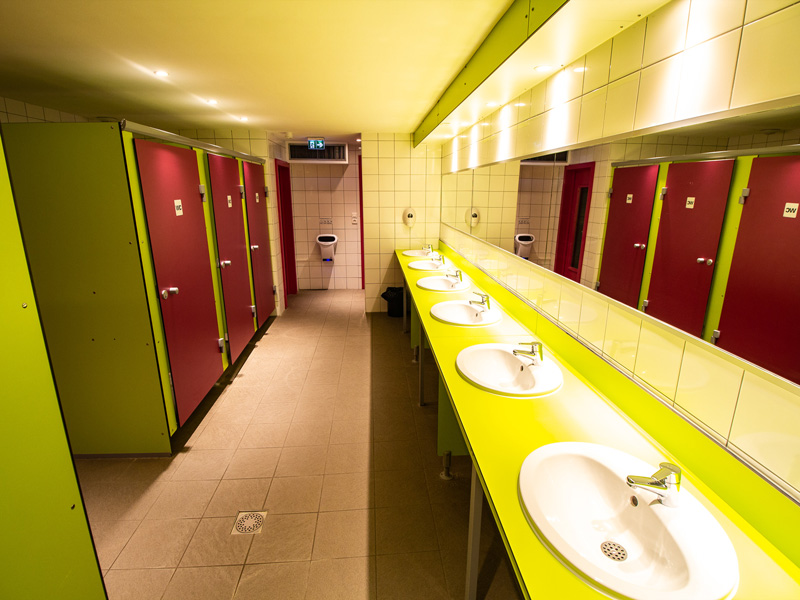 Frequently Asked Questions !
Is it possible to arrive outside reception hours?
If your organization does not allow you to arrive during these hours, thank you to inform us, we will do our best to welcome you.
Once installed, do I have access to the hostel all the time?
On arrival you will receive a code. For groups, it will be given to a manager.
Are there keys for rooms ?
One key per room is given, for groups it will be given to a manager.
A free parking area is located at the back of the castle, near the park. This car park is public, it does not belong to the youth hostel. GPS: Quai du Château, Parking groves.
Is the hostel accessible to people with disabilities?
The youth hostel is located on the 3rd floor, with no direct elevator. You can use the main elevator of the castle , thank you to warn us so that we can guide you. PRM: You can have two bedrooms, a shower and a toilet.
Sheets, pillows and blankets are provided. It's up to you to make your beds.
At the time of departure, the sheets must be placed in the cart provided for this purpose, and the covers must be folded and stored in the cupboards.
Bath towels are not provided, please bring some.
Is there sanitary in the rooms?
There are no sanitary facilities in the rooms. Thank you for bringing bath shoes or slippers.
What time are the meals served?
Breakfast is served between 8am and 9am and dinner at 7pm. Let us know if you need breakfast earlier, or if you are late for meals. We can adapt.
Meals are only offered to groups. All meals or picnics are to be ordered when booking.
Please inform us of any special dietary requirements in advance. (vegetarian, pork, allergies…)
Allergies: meals are provided by a caterer, we try to take them into account as much as possible. We are not responsible for any problems.
Can we make our own food?
We have a self-managed kitchen. An oven, a hotplate, a microwave, a coffee machine and a kettle are available for individuals.
Do we have to clean the rooms?
The rooms are only cleaned after your check-out. During your stay, you are responsible for keeping the rooms clean (brooms and brushes are available).
The sanitary facilities and common areas are cleaned daily.
Do I have to help with chores?
The clearing and cleaning of tables is requested as is customary in a youth hostel.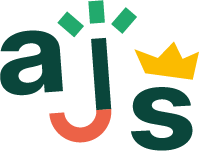 Follow us on Instagram
Our schedules
From Monday to Sunday
8:00 a.m. – 10:00 a.m.
5:00 p.m. – 10:00 p.m.